Products
Come In and See Our Eyewear Gallery
---
All of our frames are handpicked by us to ensure our products meet our patient's high standards. Our staff is here to help you in every aspect of your visit, from picking your frame to understanding your insurance. It is a great feeling to introduce new technology to you, from our quality and premium lenses to our newest in frame materials.

Our staff is proud of its expertise in selecting frame and lens design to meet your individual needs. Lenses are selected with your frame and spectacle prescription in mind. We offer a wide variety of frames and materials from titanium, stainless steel, including rimless with both magnetic and custom clip-ons.

The wide range of lenses and lens coatings available allows us to customize your glasses prescription for you. Lens designs are selected after the frame is chosen with the prescription in mind in order to minimize the edge thickness and maximize aesthetic appearance, all while keeping the lens optics at the forefront.

Our goal is to make sure that you get the highest service and product possible, and in doing so to ensure that we are on the cutting edge of current technologies.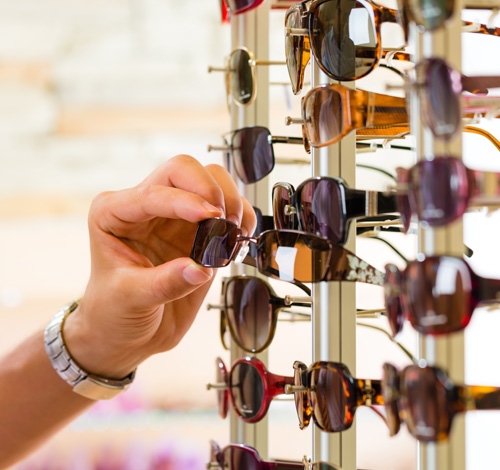 Frames
Over 800 quality frames in stock
---

• Over 800 quality frames in stock with well-known brands.
• Frames with magnetic Easy Clip polarized sunglasses.
• Kids all-inclusive eyewear packages with age-appropriate brands.
• Made to measure sunglass clips.
• Great selection of non-prescription sunglasses.

Lenses
One hour service available
---

• We carry in stock single vision lenses including Blue Select lenses
• We offer Ultra Tough and Teflon coatings
• Next day service on most high index lenses including coatings
• Variety of high quality progressive lenses.
• Transition lenses with variable tint
• Prescription polarized lenses
Contact
One hour service available
---

• Ability to fit a variety of contact lenses: Monthly disposables
• Toric contacts for patients with astigmatism
• Multifocal contacts for bifocal wearers
• Daily disposables
• Extended wear Night and Day contact lenses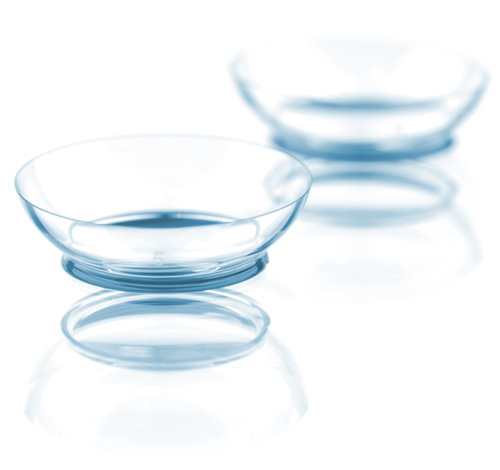 Lenses Technologies
FREE FORM TECHNOLOGY WITH PROGRESSIVE LENSES
---
In general, the most common complaint when it comes to progressive lenses is distortion. The blurriness, while transitioning from one visual zone to the next is also a problem for some. With new free form progressive lenses, these problems are virtually eliminated. The term "free form" refers to a new production method specific to these lenses. The curvature of the lens at any given point is determined digitally by computer software, freeing the surfacing process from the use of moulds. The result is a lens with a clearer, sharper focus across the entire lens with virtually no distortion and a much wider intermediate and reading area. These lenses are thinner and lighter as well as reflection free. Be sure to ask us how Free Form Progressives can make a difference in your life!
Anti-reflective Coatings

"Anti-reflective Coatings reduce eye fatigue while viewing computer screens and driving at night. They also improve your appearance by reducing unwanted light reflection."

Polarized Lenses

"Polarized Lenses are the best lenses to eliminate glare for hunters, boaters, fishermen, golfers and drivers. Any surface including water, sand, snow, windows, windshields and buildings can create glare from sunlight. Polarization filters out horizontal light to reduce eye fatigue and comes in several colours."

BLUE SELECT LENSES

Too much blue light can disrupt sleep. Viewing digital devices at night can disrupt the brain's production of melatonin, causing sleep disturbances and a dysfunction of the natural circadian rhythm.

Increased risk of macular degeneration. The American Macular Degeneration Foundation warns that retinal damage caused by blue light may lead to macular degeneration. Evidence suggests that long-term exposure to blue light may contribute to photochemical damage of the retina (known as "blue light hazard").

For more information on the blue blocking lenses, you can visit the following site: http://blutechlenses.com/blutech_kids/index.html