Services
Professional Eye Examinations
---
We provide complete eye care for our patients. During your exam your optometrist checks your vision and determines your spectacle prescription. Your doctor also performs several tests of your binocular coordination and closely examines your eyes for signs of disease. We highly recommend Optomap retinal scans at every yearly exam.

For children, we recommend that the first eye exam should be at age 3 and every two years thereafter. If there are any concerns, children should be checked earlier. We have seen kids as young as just two months old. Children are covered up to the age of 9 free of charge once every two years.

If the doctor has any concerns he or she will make arrangements to see you more frequently.

Diabetic patients should be seen every 2 years. The following frequent conditions would also generally require yearly exams: significant cataracts, macular degeneration, glaucoma suspect, high myopia and patient with MS.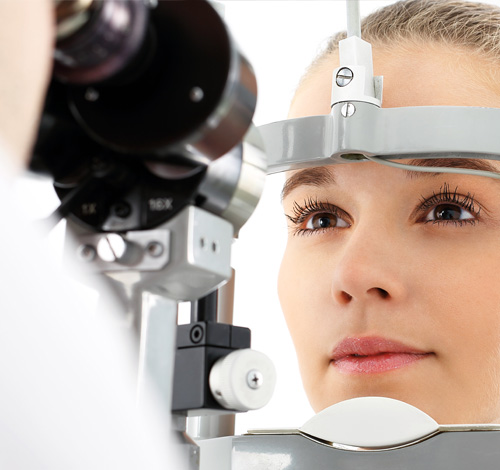 ---
Frames
We are proud of our extensive selection of frames. We carry over 800 frames from a wide variety of designers. This assortment offers the latest trends in fashion as well as traditional styles.
We also offer a wide selection of sunglass options including Oakley and Maui Jim. Our knowledgeable and educated optometric assistants can suggest the frames and lenses that will best suit each individual's needs.
Adjustments and Repair
Our certified optometric assistants are trained to help you with adjustments and any repairs to your frames both when your frame is new and after extended wear.
Contact Lenses
Today there are over 100 different kind of lenses available including colors, bifocals, extended-wear, oxygen-permeable, and firm or flexible types.

At Digby Eye Care Center, we take a great deal of care in choosing a lens that will match your lifestyle, provide you with the best vision and comfort possible, and be safe to wear for many years.

All our contact lens patients receive 20% off all non-prescription sunglasses and 10% off their prescription eyeglasses when a year supply of contacts is purchased.

Contact lenses need to be fitted properly by your doctor to prevent problems with your vision or your ocular health. Ask your doctor about contact lenses as an option for you.
Edging Lab
Our office has a complete on-site edging lab, allowing us to execute the edging required for a large number of plastic lenses. We carry in stock a large variety of single vision lenses with scratch resistant and reflection free lenses. This allows us to fill most simple eyeglass prescriptions within one hour.

The edging lab is made up of three pieces of exacting electronic equipment. Each lens is checked throughout the process for quality control. The edging process begins with a form tracer that will trace the shape and size of your frame which will ensure that your lens is well positioned inside your frame. The edger then cuts the lens to specification and after a final inspection the lens is fitted into your frame.
Quality Control/Warranty
We stand behind the quality of the products we offer. In our experience, by offering high end quality products and materials, our patients have been able to enjoy longer lasting frames and encounter much fewer problems.
Laser Treatment
We do follow up appointments for the TLC laser center. You would have the surgery done in Halifax and they would see you there again the next day. The rest of the follow up exams would be done in our office. Visit TLC laser center
Low Vision
For people that cannot see well enough to perform normal tasks with only eyeglasses, we can provide them with special aids like magnifiers, telescopes and CCTV (close circuit television). For an idea of the products that we can get in for you, visit Eschenbach.
Visual Training
Certain exercises can help with conditions like a lazy eye. We can provide you with the appropriate tools and instructions to improve your vision.
EQUIPMENT WE USE
EYE HEALTH - EYEWEAR - PEDIATRIC OPTOMETRY
---
OPTOMAP RETNAL IMAGING
The benefits of having an optomap ultra-widefield retinal image taken are:


• optomap facilitates early protection from vision impairment or blindness
• Early detection of life-threatening diseases like cancer, stroke, and cardiovascular disease
The unique optomap ultra-widefield view helps your eye care practitioner detect early signs of retinal disease more effectively and efficiently than with traditional eye exams. Early detection means successful treatments can be administered and reduces the risk to your sight and health.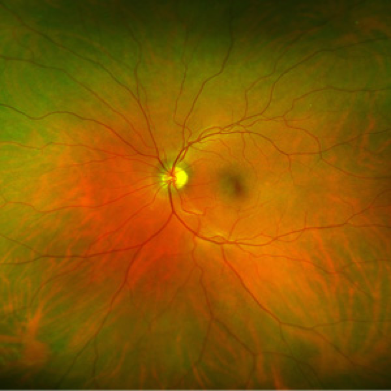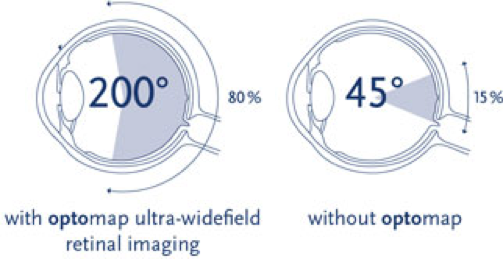 OCT(OPTICAL COHERENCE TOMOGRAPHY)
Optical Coherence Tomography is a noninvasive imaging technology used to obtain high resolution cross-sectional images of the retina. The layers within the retina can be differentiated and retinal thickness can be measured to aid in the early detection and diagnosis of retinal diseases and conditions.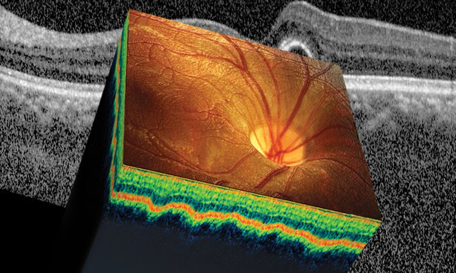 AUTOMATED PHOROPTER
The phoropter houses a variety of lenses so that your optometrist can determine exactly what your spectacle prescription should be. By allowing you to choose from a series of comparisons, you help the optometrist determine what power your glasses should be to give you the best possible vision. There are a few advantages to the automated compared to a regular phoropter, the main one being able to show you the difference between your current eye glass prescription and your new prescription at the touch of a button. This will allow you to be able to see the exact difference and help you decide if you want to update your prescription or keep your current glasses. We are currently the only office in Nova Scotia with an automated phoropter.
DIGITAL FUNDUS CAMERA
This instrument will photograph a 45 degree field of the back of the eye, or retina. This permanent photographic record will be added to your file and can help in tracking changes in the appearance of the back of the eye. During your eye examination, your optometrist will show you your photographs, which may capture signs of diabetes, high blood pressure, glaucoma, macular degeneration or other eye diseases.
Non contact tonometer (NCT)
This instrument uses a very light puff of air to measure the intraocular pressure in the eyes (IOP). Higher than normal IOPs may indicate an individual has or is at a greater risk of developing glaucoma. Your optometrist will use this and other information gathered during the course of the eye examination to help in the diagnosis of glaucoma.
AUTOREFRACTOR AND KERATOMETER
This instrument will measure the curvature of the front surface of the eye (cornea) as well as generate a rough measurement of the overall spectacle prescription for the eyes. This prescription is fine-tuned during the eye examination to ensure you achieve the best possible vision with your new eyeglasses. The corneal measurement is especially important if you're considering or are already wearing contact lenses where it helps the optometrist determine the optimal fit for a contact lens in your eye.
AUTO LENSOMETER
This instrument allows our trained technicians to accurately measure the prescription in your glasses. We are then able to inform you of any changes from your current prescription at the end of the eye examination and ensure your new glasses are made exactly to the optometrist's recommendations for your spectacle prescription.
SLIT LAMP (BIOMICROSCOPE)
This piece of machinery is crucial in the examination of the overall health of the eyelids, front surface of the eye and all its internal structures. By examining the internal and external structures of the eye, your optometrist can diagnose a variety of ocular health disorders - from dry eye, to retinal detachments and everything in between.
OPTIKAM
Finding the perfect pair of glasses is fun and easy as 1, 2, 3 with OPTIKAM. This special tool will capture your picture and allow you to see yourself and compare different frames at one time. It also can help determine lens thickness in any frame and can take more precise measurements for your new glasses.. Another fun feature offered is the chance to see yourself in every contact lens color available without ever putting a contact lens in your eye.